AGORA prediction market platform
AGORA is a platform for hosting sophisticated prediction markets that can aggregate the output of quantitative predictive models alongside more tacit forms of expert knowledge. AGORA was originally created by the investment manager Winton Group before being further developed by its technology spinout, Hivemind.
AGORA supports markets that generate high-resolution joint probability distributions from the trading activity of participants, who can use the AGORA UI or trade programmatically using an API.
AGORA has been tested over the past three years and used to run prediction markets with expert participants for forecasting seasonal temperatures and rainfall, Atlantic hurricane activity, and El Niño events. Hivemind transferred the IP for AGORA to Lancaster University in 2022 for use in CRUCIAL.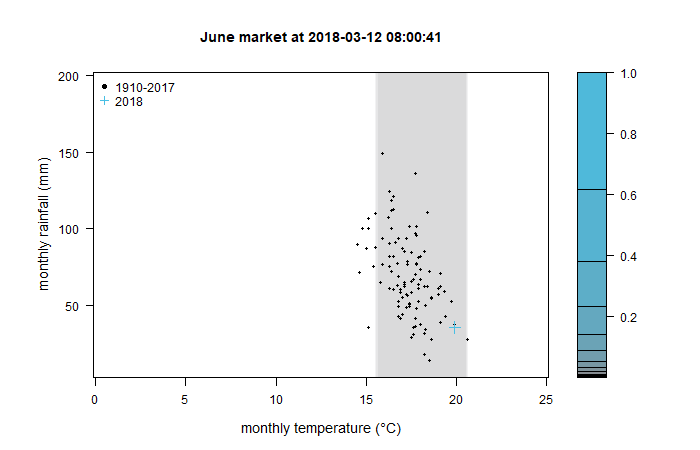 Figure: The evolution of prices in a joint-outcome market for UK monthly temperature and rainfall for June 2018. The participants were 24 teams from British universities. Winton Group sponsored the real-money incentive pot (£55,000). The black dots show the values of temperature and rainfall for previous Junes and the blue cross shows the actual value for June 2018.